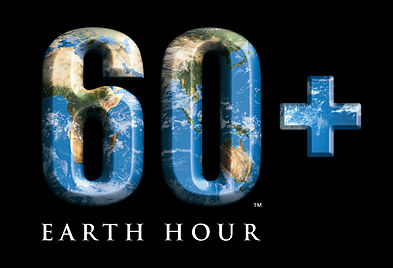 The Town of Bracebridge is proud to once again participate in Earth Hour which will take place on Saturday March 19th at 8:30 p.m. (local time).
Earth Hour is a worldwide grassroots movement by World Wildlife Fund (WWF) to unite people to take action for the planet. Engaging a massive mainstream community on a broad range of environmental issues, Earth Hour was famously started as a lights-off event in Sydney, Australia in 2007.
Since then it has grown to engage hundreds of millions of supporters, individuals and organizations alike, in more than 7,000 cities and towns in over 162 countries and territories worldwide.
Earth Hour has done a lot to raise awareness about climate change issues. But there's more to it than switching off lights for one hour once a year. It's all about giving people a voice and working together to create a better future for our planet. It has ushered in a new era with participants going beyond the hour to commit to lasting action for the planet. Without a doubt, it's shown how great things can be achieved when people come together for a common cause.
Earth Hour is not just about saving an hour's electricity. It's about uniting people to protect the planet. Every one of us can be a part of it. So after the lights go back on think about what else you can do to make a difference. Together our actions add up.
This year, the Town of Bracebridge will participate in Earth Hour by:
Turning off non-essential lighting in locations such as:
| | |
| --- | --- |
| ·         Bracebridge Municipal Office | ·         Bird Mill Mews |
| ·         Bracebridge Sportsplex | ·         Bird Mill Mews Parkette |
| ·         Bracebridge Public Library | ·         Totem Pole Park |
| ·         Bracebridge Arena | ·         Apple Tree Park |
| ·         Silver Bridge | ·         Dominion Street Parkette |
| ·         Memorial Park Bandshell | ·         Centennial Park |
| ·         Memorial Park | ·         Kerr Park |
| ·         Bracebridge Community Sign on        Highway 11 | ·         Kelvin Grove Park |