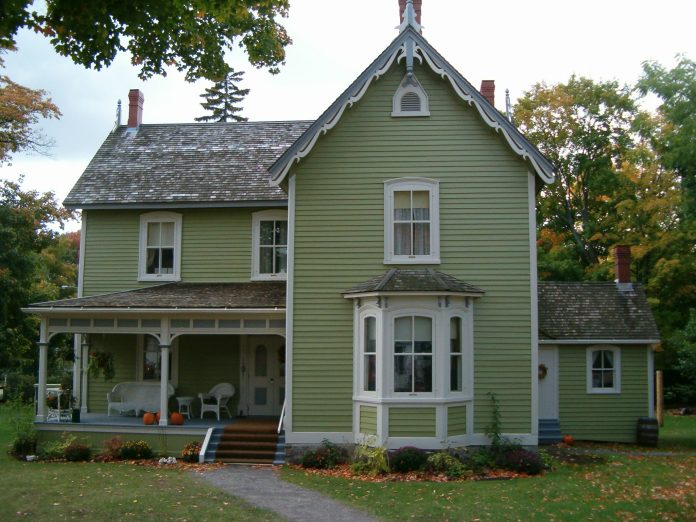 Parks Canada's places represent the very best that Canada has to offer and tell stories of who we are. Starting on May 16th, Bethune Memorial House National Historic Site will begin welcoming visitors for the 2018 season during the Canada-China Year of Tourism – a time for our two countries to strengthen the people-to-people ties that connect our nations.
The charming Victorian home and modern visitor centre at Bethune Memorial House reveal Dr. Norman Bethune's amazing story through contemporary exhibits, personal journals, multi-media content, and much more.
Visitors can also upgrade their journey through history with an enhanced program led by a guide. This experience features the screening of a biographical video and a new exhibit showcasing Bethune's artwork, personal belongings, and family heirlooms as well as instruments used in surgery. Visitors can even take a
"selfie" with Dr. Bethune in surgery and experience a new hands-on Victorian artifact display.
100 years ago, during the First World War, Bethune served in all three branches of the military – Army, Navy, and Air Force. To reflect this aspect of his story, an outdoor space offers a child-friendly snapshot of the work that medics and stretcher bearers would have experienced during the War. Featuring a wooden and sand-bagged trench flanked by a "training area", with climbing apparatus, balance beams, a bridge and tunnels, families can have an active and memorable experience with this replica medical station. Children can also become Parks Canada's Xplorers and earn a reward by completing a series of challenges.
The Government is celebrating families and the importance of protected areas with free admission for youth aged 17 and under, starting in 2018 and beyond.
To have a memorable time and make the most of their Parks Canada experience, visitors are encouraged to plan their trip and order their Discovery Pass in advance. Visitors are also encouraged to consult the website, download the incredibly popular Parks Canada's mobile application, and follow us on social media for more information about the breathtaking locations, and hidden gems at national parks, marine conservation areas, and
historic sites.
"Starting this year, we are celebrating families with free admission to Parks Canada's places for youth aged 17 and under. We are also celebrating in 2018 the Canada-China Year of Tourism, and what better way for families to connect with our diverse history than to explore the birthplace of a Canadian and Chinese hero, Dr. Norman Bethune. Bethune Memorial House presents the incredible legacy of Dr. Bethune that, to this day, still strengthens the bond between Canada and China."
The Honourable Catherine McKenna,
Minister of Environment and Climate Change and Minister responsible for Parks Canada
· Bethune Memorial House National Historic Site is located in Gravenhurst,
Ontario,  and will be open from 10 a.m. to 4 p.m. every day from May 16th
until October 15th, then Thursdays through Mondays to the end of October.
· Bethune  Memorial House proudly welcomes the most visitors from China of
any National Historic Site operated by Parks Canada.
· Dr. Norman Bethune offered free medical care to impoverished patients in
1925,  more  than  20 years before Medicare first became legal in Canada,
and he then petitioned for its legalization in Quebec in 1935.
· Bethune  is  commemorated  today  in Montreal, Toronto, and Gravenhurst,
Canada, as well as in Spain and in over a dozen locations in China.
· 2018  marks the Centennial of the end of the First World War. Dr. Norman
Bethune  was  reputedly  the 8th person in Toronto to volunteer on August
4th,  1914. Bethune Memorial House features a children's outdoor activity
area honouring Canadians who served during the First World War.