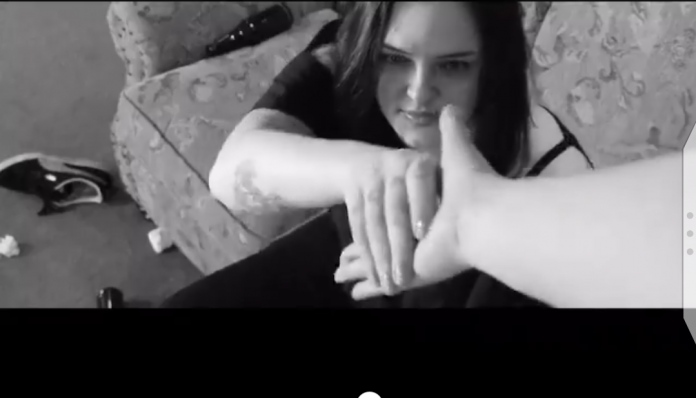 The OPP Central Region Victim Response Support Unit (VRSU) hope a new social media campaign will encourage victims and survivors of crime to reach out and use the many support services available throughout Simcoe County and the District of Muskoka.
An awareness video exposing the barriers victims of crime face and the type of services available launched the #BecauseIReachedOut campaign during an event celebrating individuals who have provided exemplary support to victims and survivors of crime. Melina Stoutt, who is a survivor of sexual assault, spoke at the event about the individuals and support services that helped her become a survivor.
Victim Services and Victim Advocates are an integral part of the investigative/trauma response team in policing. They form part of the circle of support for victims and survivors of crime and provide a foundation for healing.
The #BecauseIReachedOut campaign was developed in partnership with North Simcoe Victim Services, Barrie and Area Victim Crisis Assistance and Referral Service (VCARS), Muskoka Victim Services, Child Advocacy Centre for Simcoe & Muskoka and Rama Police Service.
This year's theme for Victims and Survivors of Crime Week (May 26 to June 1, 2019) is "The Power of Collaboration," and its goal is to raise awareness about the issues facing victims and survivors of crime and about the services, assistance and laws in place to help victims, survivors and their families. It is also a time to acknowledge the work of service providers and their dedication to assisting victims and survivors of crime and their families.
"The ability of police to effectively battle violent crime would be severely hampered without strong partnerships with dedicated victim support organizations and individuals. These are the people who are there for victims from the time the incident is reported, through the arduous and difficult process of investigations, hearings and trials, and long after. These organizations are critical to helping victims find the courage to come forward and work with the police to ensure that offenders are held accountable for their actions and prevent the victimization of others. The OPP is very grateful for their tireless efforts in support of victims." – Superintendent James Smyth, Director of Operations, OPP Central Region