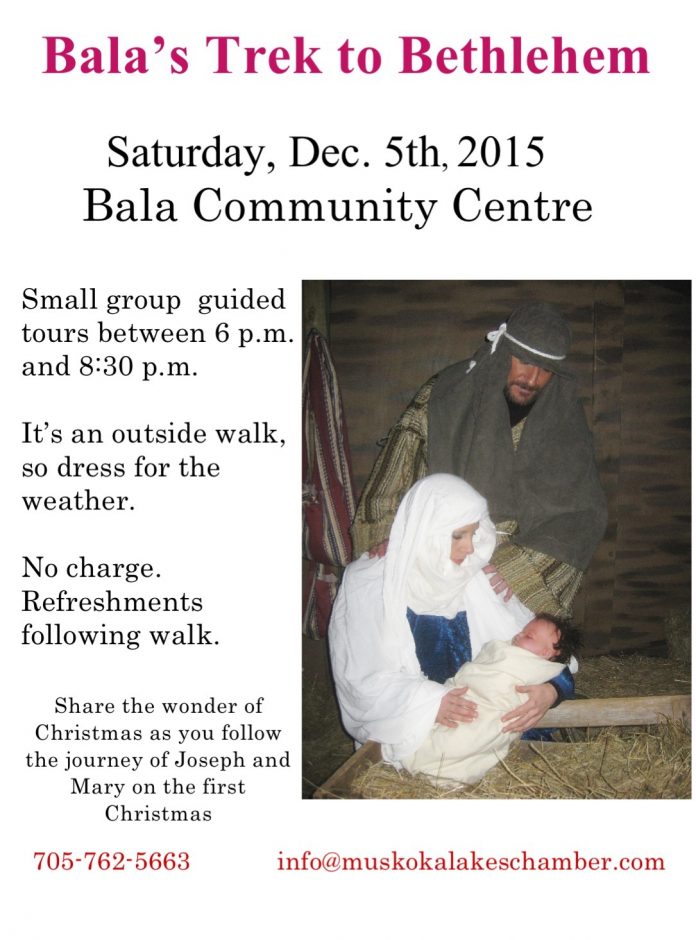 This year's Trek to Bethelehem in Bala will happen December 5th.
The date was set recently and organizers are looking forward to the annual event which traces Mary and Joseph's journey on the first Christmas via small, group guided tours between 6 and 8:30pm.
There is no charge and refreshments are being provided afterwards.
The Trek starts at the Bala Community Centre.