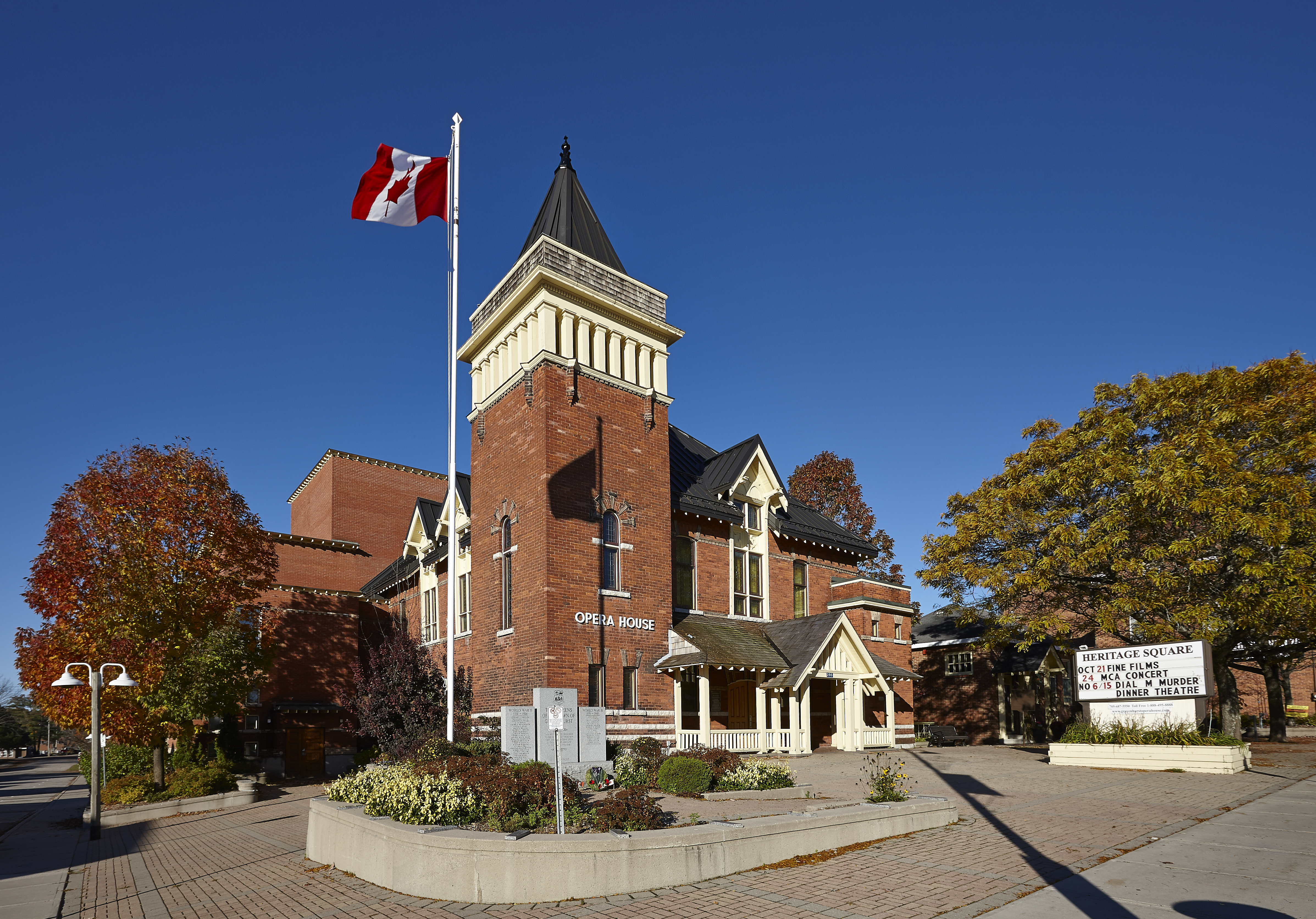 With a classically trained soprano, tenor, and guitarist
On Saturday, Aug. 1, 2015 at 8 p.m.
At the Gravenhurst Opera House
Gravenhurst, Ontario
Jenny Kim-Godfrey, Fredric Mahood and Jonathan Godfrey (accompanist on the grand piano Roger King), present a musical variety program that will please all in attendance. Fredric Mahood, tenor, heard the beautiful voice of Jenny Kim-Godfrey at a 2014 Christmas concert in St. Petersburg Florida and he knew he had to bring her to Canada. Fredric's, "ulterior motive" for bringing her here is that he is convinced she will be going to the WORLD STAGE of operatic and concert performances, and to have had her here would be a real "feather in his cap". Jonathan Godfrey plays a beautiful classical guitar and will have a solo or two and accompany his wife Jenny.
Jenny Kim-Godfrey, (with the St. Petersburg Opera Company) biography has many accolades. Among them "a fearless and confident performer with a beautiful high voice with excellent flexibility with nightingale tone" – Virginia Zeani. "An invigorating stage animal and gifted recitalist" – Gary Thor Wedow, the New York Philharmonic. Jenny Kim-Godfrey has been a prizewinner in the National Vocal Competition in Seoul Korea, and most recently won the St. Petersburg Opera Idol, and the Sun City Centre Opera Idol competition (2014), the first contestant in the history of the competition to win both.
Fredric Mahood has enjoyed a musical career spanning five decades in such countries as Denmark, England, Wales and Germany, in addition to Canada. Fredric's live show "TEA WITH A TENOR" ran for over sixty performances. Fredric has performed a Guest Artist at the Brighton Music Festival (U.K.), and the Kingston Summer Music Festival as well as other credits that include musical theatre, movie and television acting appearances. Quotes include "We found your singing to be powerful, rich and soaring. You are very talented" – Gino Empry, impresario, Toronto; " the tenor voice, and it's a powerful tenor voice……" – Max Ferguson CBC Canada; and "When you do your next show, I want to be your accompanist" – Helena Bowkun concert pianist/soloist with the Toronto Symphony Orchestra.