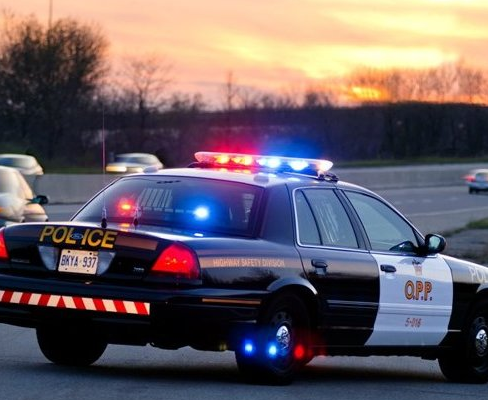 This past Victoria Day long weekend, the Almaguin Highlands OPP was patrolling the local towns and highways. Officers focused on aggressive driving, speeding, distracted driving and impaired operation. As a result the following Provincial Offence notices were issued.
101 charges for speeding
16 charges for drivers not having insurance card
Two charges under the Off Road Vehicle Act
One Liquor Licence Act charge
One driver was charged with having no insurance
Almaguin Highlands OPP report one collision involving an AATV, where the driver sustained a minor injury.
Police also investigated a missing person, where a six year old and an 80 year old became lost in the woods in McMurrich/Monteith Township off Axe Lake Road on Saturday May 20, 2017. Members of the Almaguin Highlands OPP, North East Region SAVE Unit and Parry Sound EMS attended the location and eventually found the missing people. Both parties were located in good health with no medical concerns.
On Thursday May 18, 2017  the Almaguin Highlands OPP were called to assist a male who was sleeping in his vehicle on Montreal Street, South River. OPP attended the scene and after a police investigation arrested and charged the male driver, 28 of South River with the following offences:
Care or control while ability impaired
Care or control over 80 milligrams
Two counts of Driving while under suspension
The accused was released from police custody and is to appear in Sundridge Court on Thursday June 8, 2017.