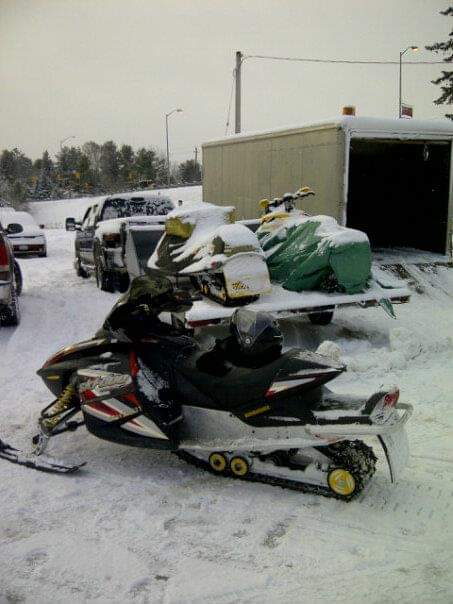 On Sunday February 17, 2019 around 2:30 p.m. a group of snowmobilers were on OFSC trail D102B, one of the sleds broke down and was left on the trail near Williamsport Road, in Huntsville. The group left to return to their cottage to get a vehicle to retrieve the machine. The group returned to Williamsport Rd a short time later and found that the machine had been stolen. The owner searched in the area but, was unable to locate his machine, shortly after he contacted the Huntsville OPP to report it stolen.
Taken is a 2005 Skidoo MXZ, black with red and grey decals, plate #943811, yellow idler wheels. The registration numbers are personalized on the hood door.
Police are asking anyone with information to contact the OPP at 1-888-310-1122 or Crime Stoppers at 1-800-222-TIPS (8477). You can submit your information online at www.p3tips.com or if you have any information on this crime or any other crime. Crime Stoppers does not subscribe to call display and you will remain anonymous. Being anonymous, you will not testify in court and your information may lead to a cash reward of up to $2,000.00. You can follow Crime Stoppers of Simcoe Dufferin Muskoka on Twitter or Facebook.