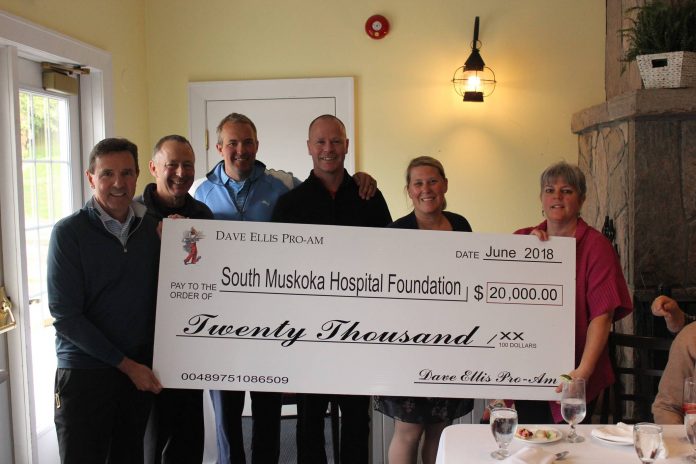 The Dave Ellis Pro-Am Annual Golf Tournament celebrated its 32nd consecutive year in support of the South Muskoka Hospital Foundation. Events like the Dave Ellis Pro Am are critical for the hospital to keep pace with technology and provide the high level of patient care we expect and deserve.
Thanks to the continued support of the Muskoka Lakes Golf and Country Club for donating their facility. Twenty-four golf professionals and 72 amateurs raised $20,000 for the Hospital Foundation in the tournament's 32nd year.
The team of Adam Findlay (Muskoka lakes Golf & C.C.), Graeme Ross, Drew Allen,  and Steve Lowden won this year's Tournament. The professional with the best score at the Tournament was Brad Sheppard (Oviinbyrd Golf Club).
A big Thank You goes out to the continued support of the amateurs and professionals that participate each year, the many sponsors and donors, and the Muskoka Lakes Golf & C.C.