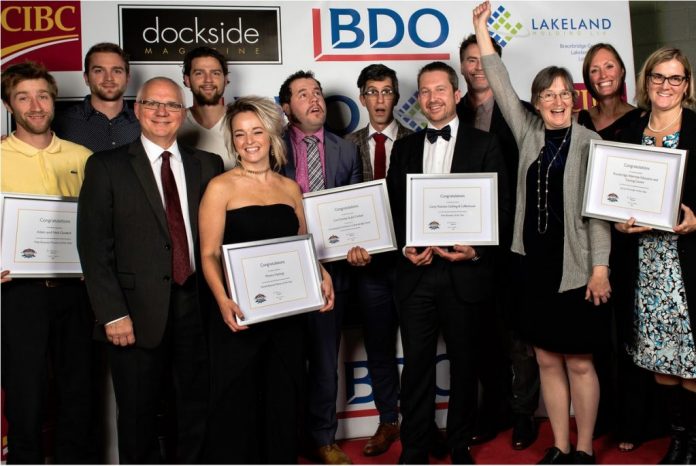 On Friday, November 4th the 23rd Annual Outstanding Business Achievement Awards Gala took place at the Bracebridge Sportsplex.  This event was presented by  BDO Canada LLP,CIBC, Dockside Publishing Inc. and Lakeland Holding and it's affiliates, Bracebridge Generation, Lakeland Networks and Lakeland Power.
Over 80 Bracebridge businesses and business people were nominated in 12 categories.  Over 1,600 votes were received.
The winners were revealed at the Gala and awards presented.
The winners were:
Special mention to the photographer Tomasz Szumski of Blue Camel 3d.  To view photos of the evening CLICK HERE!
Source http://bracebridgechamber.com/23rd-annual-awards-gala-huge-success/