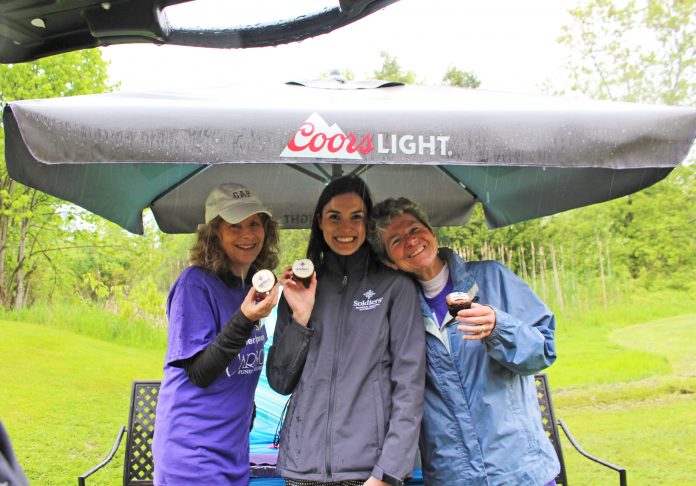 The 22nd Annual Hawk Ridge Hospital Classic raised over $80,000 for a new CT scanner at the Orillia Soldiers' Memorial Hospital (OSMH), according to the OSMH Foundation.
Even with rain pouring down, the charity golf tournament saw over 150 golfers participate. All proceeds from the golf tournament will be put toward a new CT scanner for the hospital. The CT scanner will cost over $2 million in total and will be entirely funded by community support to the Foundation.
"The CT scanner is such an essential part of the diagnostic imaging department at our Hospital," said Mark Riczu, executive director of the OSMH Foundation. "There are more than 13,000 scans conducted per day, and unfortunately, our scanner is now more than 13 years old and nearing the end of its useful life. Donor support and events such as our annual Hospital Classic bring us one step closer to securing a new CT scanner, which will mean better diagnostic care for patients across North Simcoe Muskoka."
Funds raised at the golf tournament were generated through sponsorship, ticket sales and a live and silent auction. The Hospital Classic has supported a variety of causes over the last 22 years including surgery, oncology and paediatrics.
"It's an incredible show of support when this many people from our community come together for our local Hospital," said Karen O'Coin, chair of the OSMH Foundation Golf Committee. "We can't thank the sponsors, attendees, volunteers, Hawk Ridge and fantastic organizing committee enough for their tireless efforts year after year in making this tournament such a success!"
To learn more about the hospital's needs, contact the OSMH Foundation office at 705-325-6464.