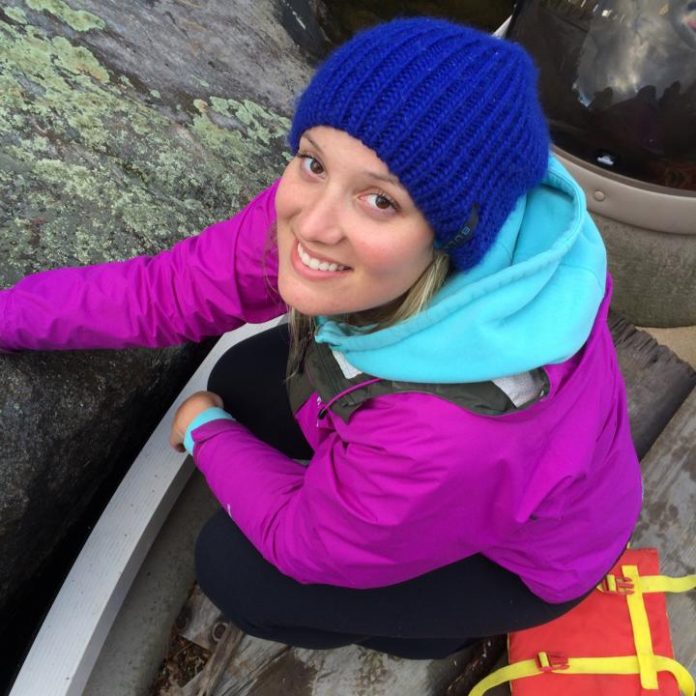 The 20 Questions feature is back for 2016! and first up is Lauren MacDermid
Name: Lauren MacDermid
Occupation: Communications and Marketing Specialist, JW Marriott The Rosseau Muskoka Resort & Spa
Social Media: Personal: Twitter: @laur_mac Instagram: @laurenmarie_mac I also manage all social media channels for JW Marriott The Rosseau Muskoka, Twitter: @jwmuskoka, Instagram: @jwmuskoka, Facebook: https://www.facebook.com/TheRosseau/?ref=hl
Website: For my most recent articles check out the "Muskoka Stories" tab on www.therosseau.com
Bio: Nature enthusiast, animal lover, #LLakes mug designer and cottage obsessed on the side. Former competitive swimmer, amateur photographer, avid snowmobiler and yogi in training.
My Muskoka neighbourhood: Just recently moved to Minett to become an official resident. I also have a family cottage on Raven Lake, Dorset where I have grown up snowmobiling, swimming, boating and working for several summers.
City or town outside of Muskoka: Aurora
I take my coffee: French vanilla flavoured, 1 cream, 1 sweetner
Cottager or Resident?: As of October 2015 I am now officially both!
I'm social because: I get to be on social media for my job so I come across fun social activities occurring in the area such as Infused Vinegar workshops at the Sustain Eco Store in Huntsville, Trivia nights at Sawdust City Brewing Co. in Gravenhurst or yoga and Book Clubs at Zen Muskoka in Bracebridge. I find it fun to go try a new activity and meet new people, it is more stimulating than sitting at home watching TV.
If your life is a 10 chapter book, what chapter are you on: The beginning of the adventure , chapter 3 where the plot starts to form.
Favourite Muskoka street: The Main St. of Huntsville is perfect for spending a rainy day browsing the unique shops.
Most craved Muskoka ice cream flavour: Kawartha Dairy Death by Chocolate, Moose Tracks and Black Raspberry Thunder. Too hard to pick just one!
Favourite season: Summer is a lot of fun but fall is pretty magical and the perfect time for hiking.
Favourite Muskoka festival: The Dorset Snowball is great to snowmobile to. The upcoming Fire and Ice Festival in Bracebridge sounds like it may be worth checking out.
My go-to Muskoka restaurant: On The Docks Pub in Huntsville for a chicken club wrap or for a special occasion Muskoka Chophouse at The Rosseau for lobster bisque, high quality steak and a nice glass of red wine.
Canoe, Kayak or SUP?: SUP, you can even do yoga on it!
Favourite store in Muskoka: Robinsons General Store! Best moccasins around.
Strangest thing in Muskoka: Everything closes by 5pm, my bank, my post office…need to remember I'm not in the GTA anymore so 24 hr stores do not exist.
Best concert in Muskoka: Now that I live closer to the Kee to Bala I am hoping to catch Sam Roberts Band or The Tragically Hip this summer 2016. Blue Rodeo and Down With Webster were both pretty great when I did have the opportunity to see them.
My ideal night out in Muskoka: Hands down, a bonfire with friends.
On my ipod you can find: Vance Joy, Foo Fighters, Kings of Leon, Adele…Justin Bieber (his new album made me a Belieber)
I can't go a day without: Scrolling through my Instagram feed…hey it's my job!
City visitors must see: The terrace view of Lake Rosseau from the JW Marriott The Rosseau Muskoka, it is a magnificent view to enjoy with a drink and a few appetizers. Also the Dorset Fire Tower is worth the hike up, especially in fall.
I love Muskoka because: There is so much to see and do year-round, from watersports to snowmobiling, lounging on the dock reading a good book or enjoying a bonfire with friends. There really is something here for everyone; The Rosseau's slogan says it best "nature on your terms".
Interested in doing a 20 questions feature? E-mail news@muskoka411.com