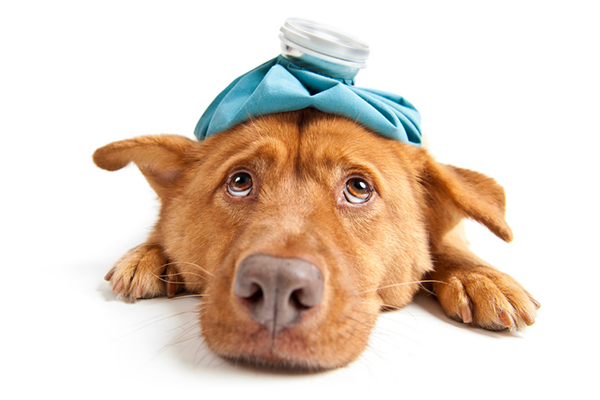 More to this story we first told you about.
The investigation is ongoing, however at this time; there are over 20 confirmed cases in Bracebridge, Gravenhurst and Orillia. It is likely that the actual number of cases is in excess of 100 at this point. Most infections are mild and dogs recover well on their own; however some infections have been serious, and require veterinary attention. The introduction of this virus into a population of dogs with no pre-existing immunity from previous influenza exposure or vaccination raises concern that the virus could continue to spread quickly. All known cases have a link (direct or secondary) to a rescue that recently imported dogs from China, and it is suspected that this is the source of H3N2 in Canada. 
Dog owners in the Orillia, Bracebridge and Gravenhurst areas should be aware, but not paranoid.
Here are some key messages (for dogs anywhere, especially those in areas where flu has been confirmed):
If your dog is sick, keep it away from other dogs.
If you are out with your dog and see a sick dog, keep your dog away from it.
If there is contact with a sick dog, wash your hands and ideally change clothes before touching your dog.
Most dogs with influenza get over it on their own. As long as they are bright, alert, eating and don't have yellowish nasal discharge, we typically do not provide any specific treatments beyond cough suppressants, if coughing is excessive.
If your dog has signs that could be consistent with influenza (i.e. cough, nasal discharge, fever, runny nose or eyes) and you are taking it to your veterinarian, make sure you call the veterinary clinic first so that they can use measures to prevent exposure of other dogs at the clinic (i.e. admitting your dog directly to an exam room/isolation area).
If your dog is sick and has been at a kennel, doggy daycare, puppy class, or any other event, contact the owner/operator to let them know.
If your dog is diagnosed with influenza or has signs consistent with influenza, it should be kept away from other dogs for 4 weeks (even if it no longer looks sick sooner than this).
Dogs that are at increased risk of severe disease if they get infected:
Elderly dogs, young dogs
Dogs with underlying heart or respiratory disease
Bulldogs and other short faced breeds
With the current "Canine Flu" outbreak all dog owners in Gravenhurst are asked to exercise extreme caution while interacting with other dogs. Veterinary professionals have suggested that if your dog shows any signs of flu that you keep your dog away from other dogs for at least (4) weeks.
Symptoms of canine influenza virus include:
Coughing.
Sneezing.
Variable fever.
Clear nasal discharge that progresses to thick, yellowish-green mucus.
Rapid/difficult breathing.
Loss of appetite.
Lethargy.