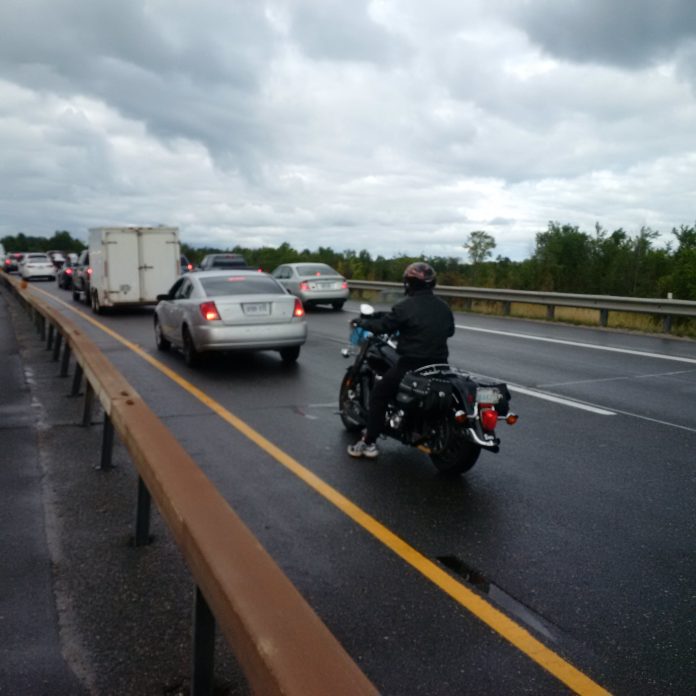 For the past three weeks Barrie OPP Officers have been focusing on a construction zone along Hwy 11 between Lines 6 and 8 of Oro-Medonte.
Over the past three weeks, Officers of the Barrie OPP have responded to sixteen collisions in this area with four of these collisions causing injuries.
Drivers are reminded to be alert when driving through construction zones due to workers and equipment being present.  Posted Speeds in this area are now lower than the usual 90 km/hr and fines are increased when workers are present.  Watch for signs alerting drivers to slow down.  Be aware that traffic is slowing down or stopping at times. Speeding in construction zones put the lives of workers and the driving public at risk.